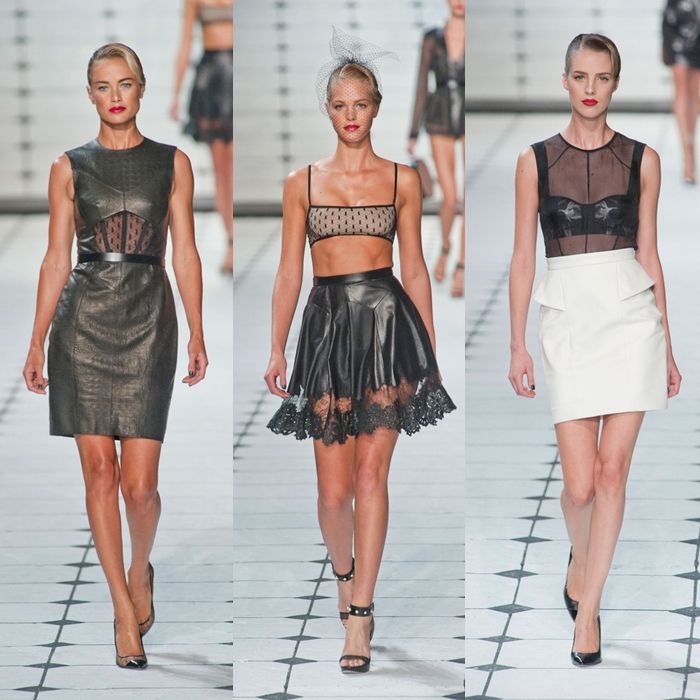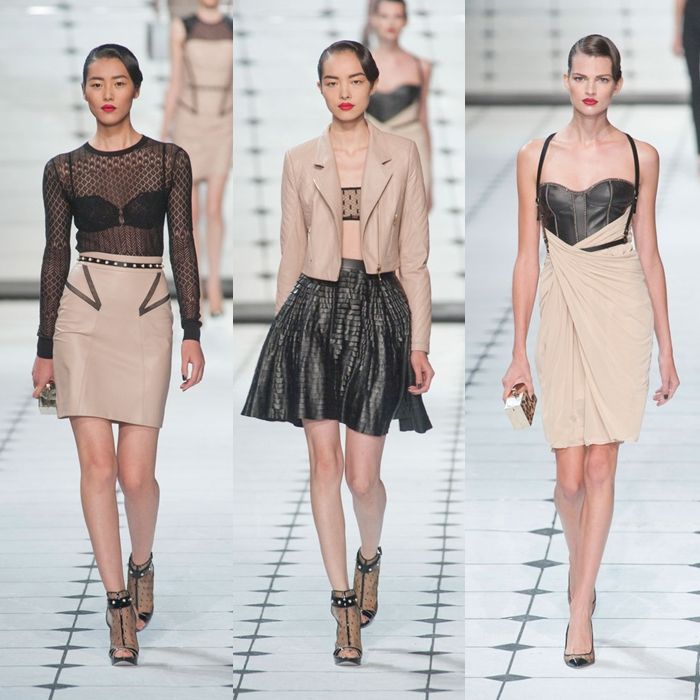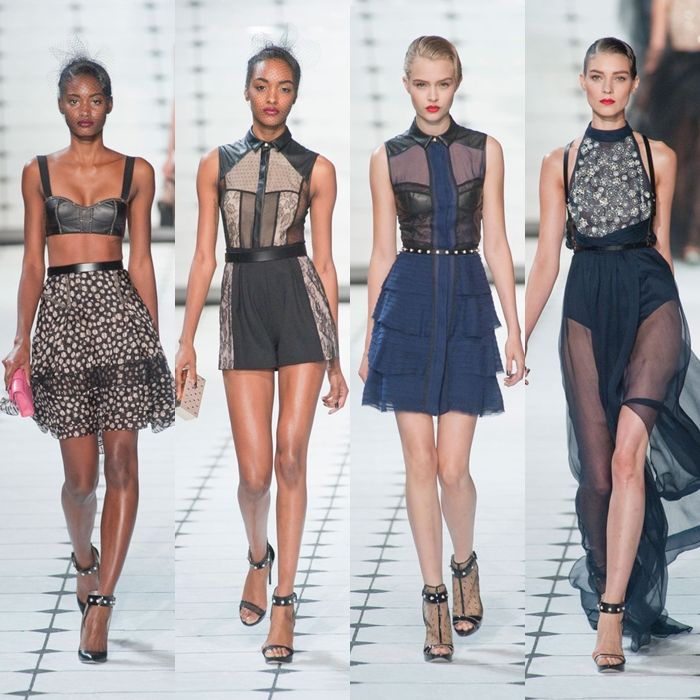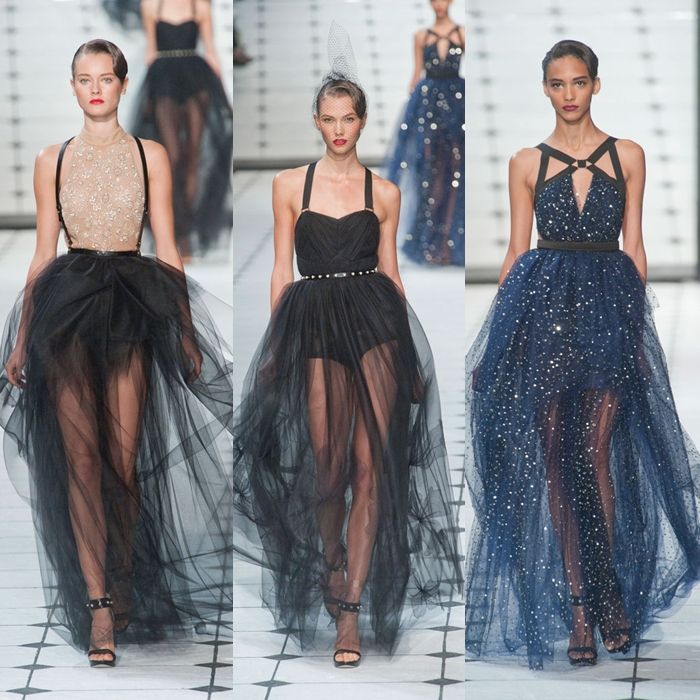 Got myself a favorite there!
Just plain amazing. The prettiest collection I've seen in a while.
Feminine silhouette, beading and lace mixed with leather. And few spikes.
Love love love.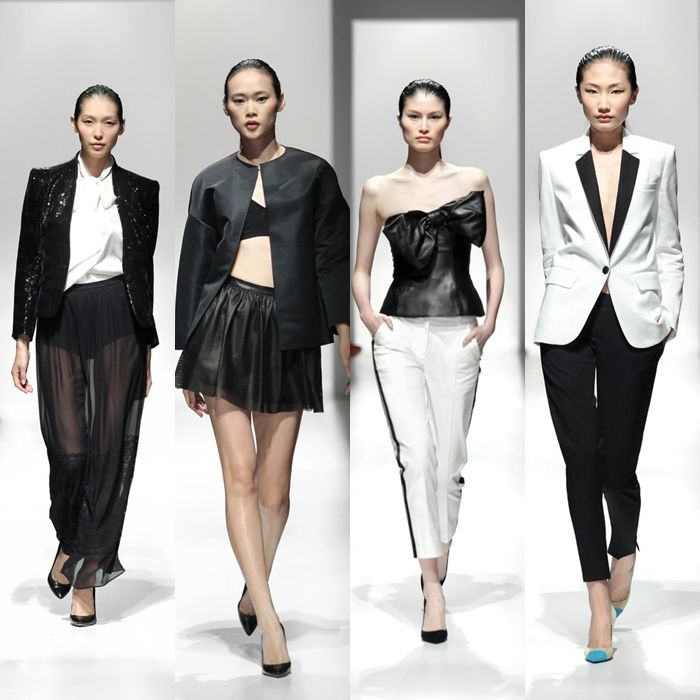 His secondary line is a bit more classy and not so much rock-and-roll but I still get some of that edgy vibe.
1950's shapes with biker jackets - nicely done!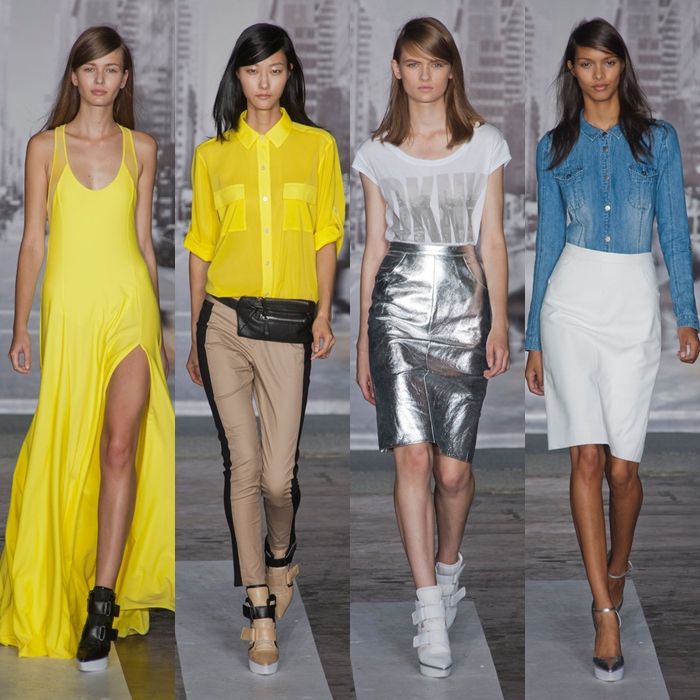 A sporty, clean and elegant lines with pops of silver, bright yellow and leather accents.
Would love to wear it while strolling down the city streets.
Wind in my hair and everything.
High-tech fabrics and radiant prints that work good is what I love about this collection.
The cutouts in stripes and geometric patterns...come on man, how can
those look so freaking good?