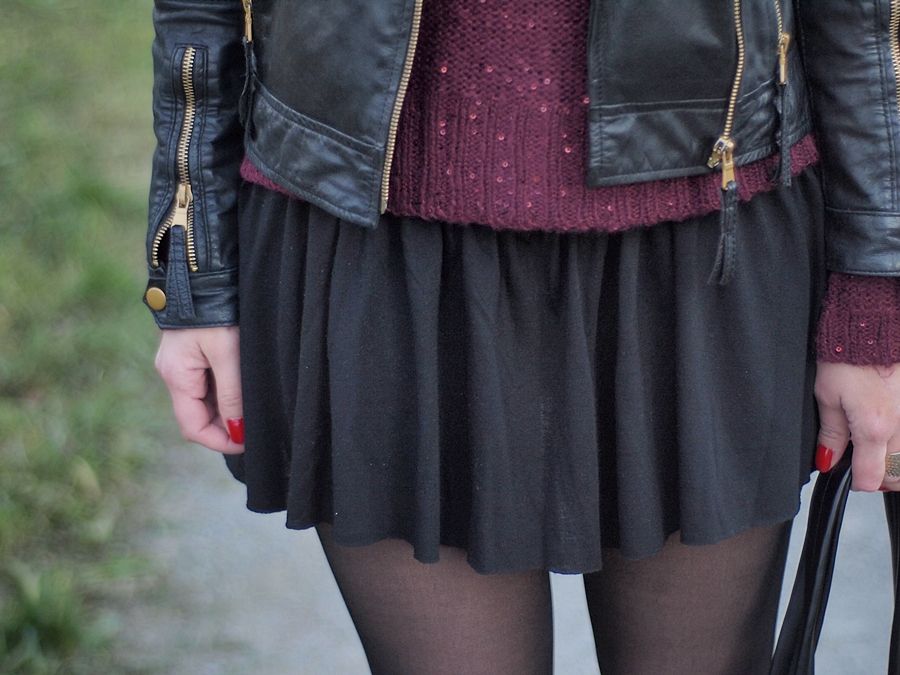 (skirt Topshop, sweater/boots New Yorker, jacket Zara, bag Oasap)
I love the idea of a little skirt paired with a chunky sweater.
And I love when blogosfere reminds me of those long forgotten stuff in my closeth.
Like this Topshop skirt which I had since highschool. I remember being so ecstatic about it.
Well, back then somehow every item I bought at Topshop made me so ecstatic, like I was shopping at Chanel or something.
I think I have a whole collection of tiny skirts from highschool somewhere...