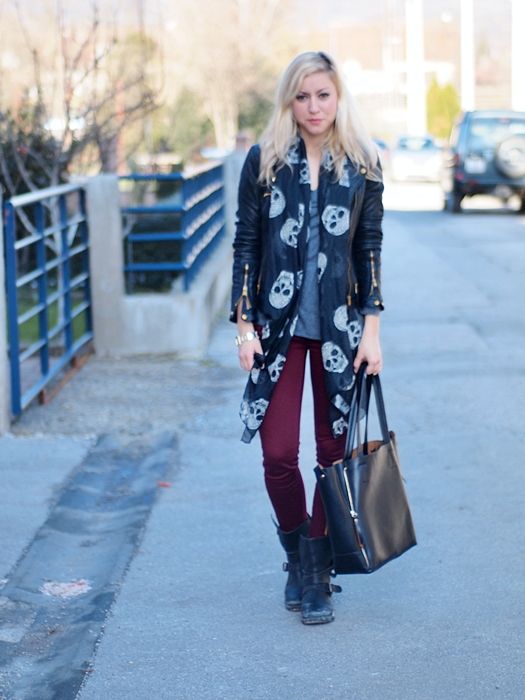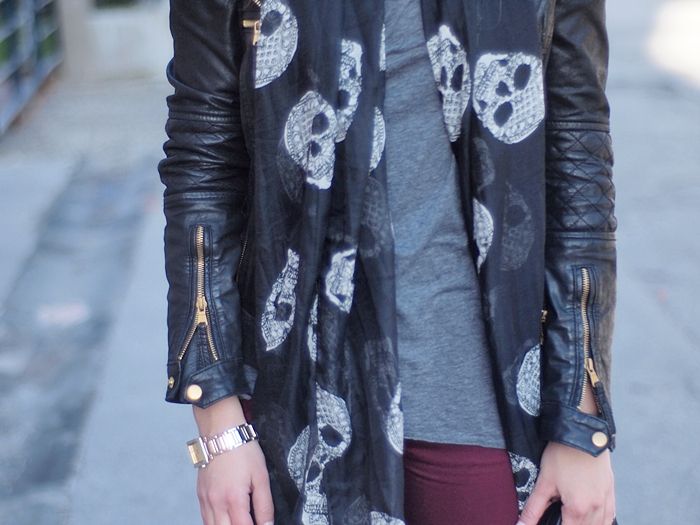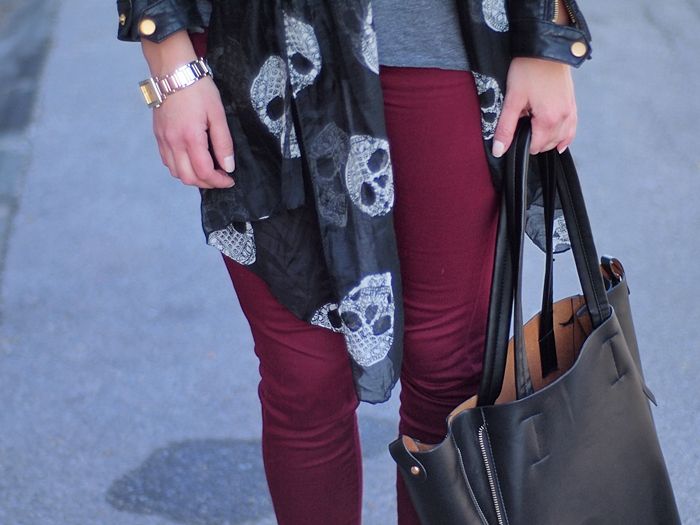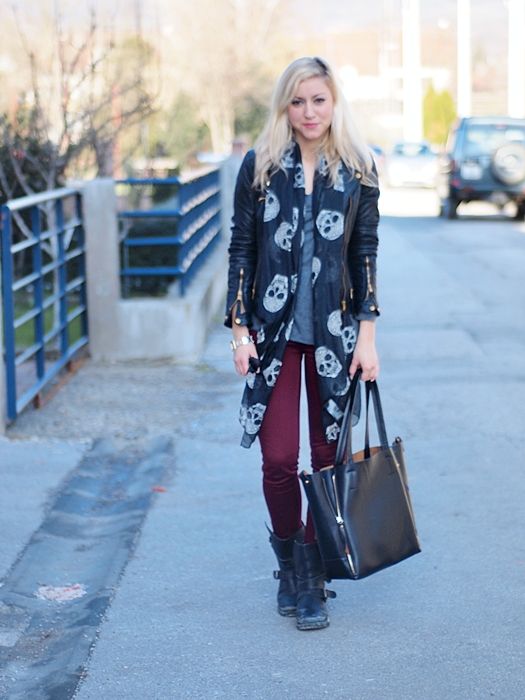 (boots Shooster, jeans Stradivarius, tee/jacket Zara, scarf H&M, bag Oasap)
You can see how much I wear those boots when you lay one glance at them.
Lazy ass. And lazy I've been with putting interesting clothes on myself last pile of days, too.
After holiday excessive behaviour which went on for about a week or two, this
month is all about cooling down a bit, keeping my nose in books and slowly preparing for
next month big trip. I'll tell you about that when time comes. I'm very superstitious when it comes to travels.
When I'm sure everything is ok and we're really going away, I'll start talking :)
I'm also on a shopping diet. That's a bit annoying and closet inspiration killer.
But if that's a problem, I must be a lucky person.
Anyways, here's one 5 minute outfit for running around town and chilled lunch with the boy.