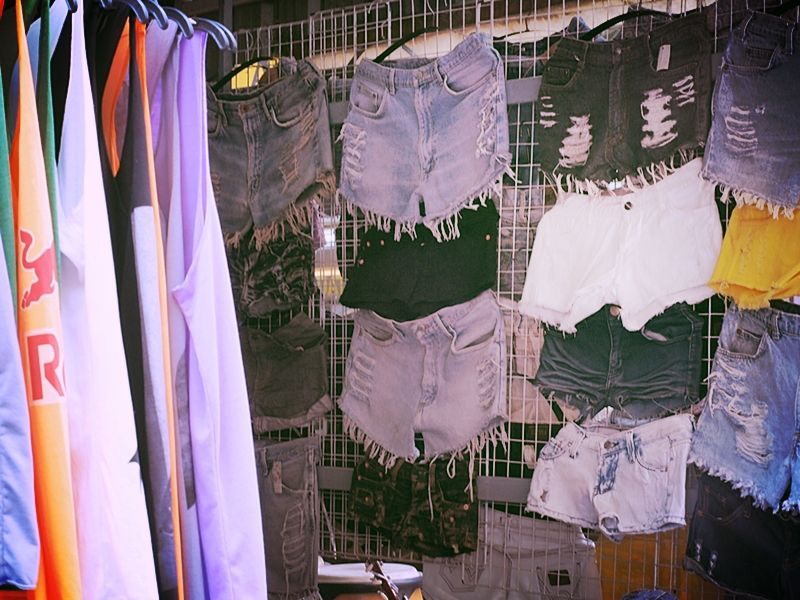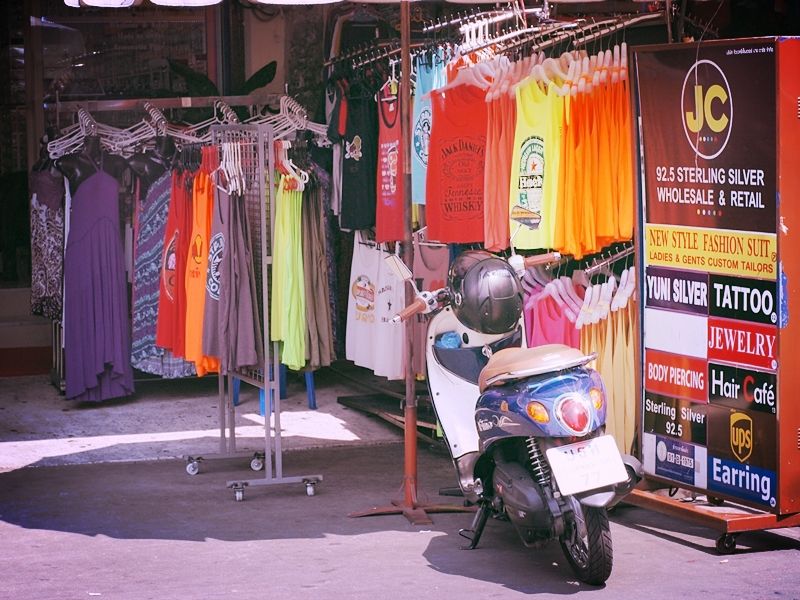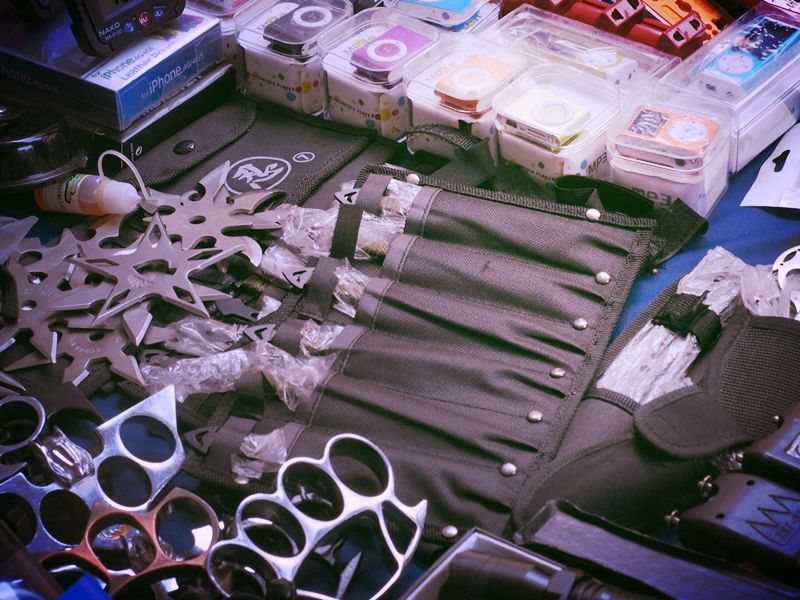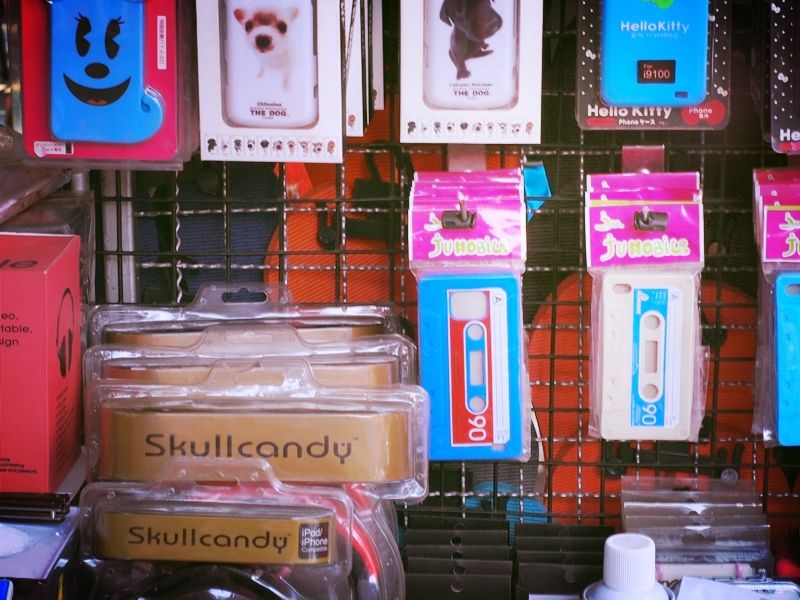 Shopping je u Bangkoku jedan od najboljih. Ikada. Nigdje nisam naišla na dobro poznate brandove, no nisu ni falili.
Prva postaja, Khaosan Road. Milijuni štandova i dućančića. Sve imaju - od boksera i iPodova do badića. Po cijelom Tajlandu turiste prepoznajemo po istim majicama. Cijene su ovdje smiješno niske. Vintage traper hlačice koštaju isto kao i majice s printovima - dvadesetak kuna. O da, to su one iste koje kupujemo na web shopovima za troduplo više :)
Slijedi obavezan Chatuchak Weekend Market. Jedna od najvećih tržnica na svijetu. Nemoguće se snaći u milijunima prolaza - mi bismo po pola sata samo tražili izlaz na glavnu cestu, i to uz kartu tržnice. Ali opet, je sve tu - od namještaja i kućnih ljubimaca do fenomenalnog vintage i second hand dijela s odjećom, kao i novih trendovskih komada domaće proizvodnje. Mene su oduševljavali iznenadni dućančići sa najnovijim Givenchy hit puloverima i jaknama za dvjestotinjak kuna.
Obišli smo i legendarni MBK shopping centar. Div na pet katova, a unutra tržnica. Cjenkanje i plagijati na svakom koraku. Fejk Louboutinke i Chanel jaknice su vrlo popularni :)
Dečki su bili oduševljeni ovim centrom, ali ja sam našla jedan bolji. Stanicu - dvije dalje od MBK, Platinum Fashion Mall. Nekoliko katova raja. Zaboravite na eleganciju i sterilnost naših shopping centara - ovo je pretrpano i nagužvano. Minijaturni dućani iz kojih odjeća doslovce curi van. Milijuni prolaza i "ulica". Mall verzija Chatuchak tržnice. Izbor je odličan i može se kupovati na veliko i malo. Cijene su kao i posvuda, odlične. Jedino se mora uzeti u obzir da većina stvari nije orginal, jer orginale ćete prepoznati po cijenama sličnima kao i kod nas. Koliko para toliko muzike :)
Shopping u Bangkoku je jedna od stvari koja mi već sad jako fali.
P.S. Prvi dio putopisa je objavljen i možete ga vidjeti
ovdje
.
Here are few things I bought during my trip. I am absolutely stunned by shopping in Bangkok! I'm missing it already.
We're starting in Khaosan Road. Cheap T-shirts and vintage shorts, souvenirs, fake gadgets... They sell everything. And veeeery cheap.
My favorites are Chatuchak Weekend Market and Platinum Fashion Mall. Both enormous with amazing deals. On the weekend market you can find everything from pets to trendy camo spiked jackets.
It's impossible to see it all, it's way too big and you need maps to get around.
I don't have a lot of photos 'cause I was too busy with shopping, but hope you like these few :)